WHY WINTERIZE?
All the water provided by Water Utility Management comes from underground aquifers in Georgia, most commonly the Floridan Aquifer System. As water filters through the earth, it becomes very clean; the Floridan Aquifer System naturally contains some of the cleanest water in the world.  It is our responsibility to protect this resource for the use of future generations and we are committed to being responsible stewards in all seasons. Winter weather and cold temperatures can wreak havoc on household plumbing. As a reminder to our customers, the homeowner is responsible for the protection of the home's pipes and meters, and for any damage to them.
When colder weather reaches the Southeast, we don't usually fret about snow, but temperatures can still drop low enough to negatively impact pipes or water meters. Winterizing outside faucets is a necessary aspect of preventing water meter or pipes from freezing during winter weather. Forgetting to prepare pipes and outdoor faucets in the fall can result in burst pipes, broken faucets, or a water-wasting mess once trying to use the outdoor faucet in the spring.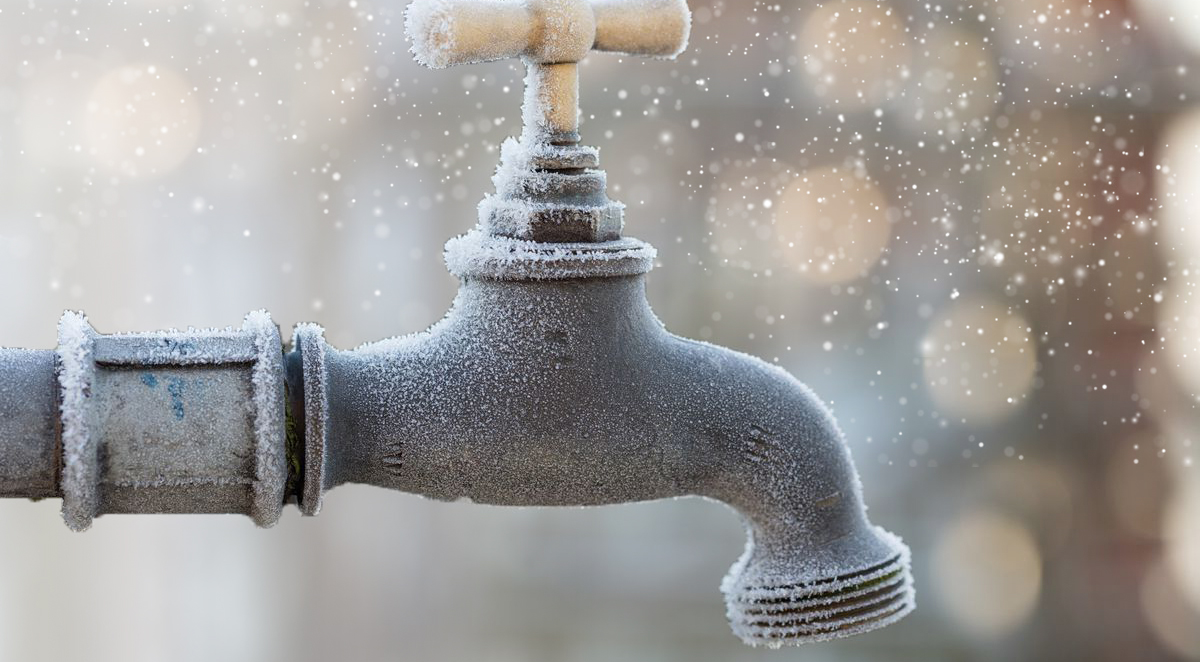 Pipes and Meters are located in vulnerable positions when it comes to freezing temperatures. Metal pipes contract as the water inside expands, this can lead to a pipe burst. Please read below for helpful tips to protect your home from costly repairs:
Protect your meter. Please make sure all outdoor meter lids are not broken or missing, let our office know if a replacement lid is needed.
Eliminate Drafts. Aim to close off any crawlspace vents or doors, and to repair any broken or cracked basement windows.
 Know the location of your property shut-off valve. In the event your property experiences a water leak, knowing the location of your shut-off valve could save you money on water and damage repairs. The faster you can turn off the water, the less goes to waste.
Insulate water pipes in unheated areas. When temperatures drop below 32 degrees, exposed water pipes can quickly become a property manager's worst nightmare. To reduce the likelihood of freezing, wrap water pipes in unheated areas with insulation tubes.
Call or email our office. Have any questions or concerns? Our Customer Service staff is ready to help or answer any questions you might have. Some questions or concerns may need to be directed to a local plumber if concerning the home only.
Get a head start on 'winter' prep in the Southeast. Once the weather gets cooler, it can be more difficult to "motivate" ourselves to face the cold and check indoors and outdoors for leaky pipes and faucets. Cooler weather can also make repairs more challenging, please remember to let pipes drip if a freeze is expected by local weather experts and news media.
Savannah
73°
Clear
6:17 am8:29 pm EDT
Feels like: 73°F
Wind: 7mph SW
Humidity: 79%
Pressure: 29.7"Hg
UV index: 0
84/66°F
86/72°F
84/72°F