Water Utility Management is Georgia's largest private operator of community water and wastewater systems. We hold permits to operate over 200 community water systems, and 20 wastewater systems in Georgia. We are headquartered in Savannah, GA, and have been since 1970.
Although WUM owns nearly all the systems we operate, we do offer contract operation and consulting services for others. We offer expertise in all aspects of water and wastewater, including design, regulatory approval, regulatory compliance, construction, maintenance, and general operations.  We grow our business through the construction of community water systems, and acquiring water systems from other operators.
We work in cooperation with the Georgia Environmental Protection Division, and other governmental agencies. We are dedicated to providing safe, reliable, quality water and wastewater service to our customers; and to providing an outstanding customer experience 24/7, every day. 
We take stewardship of our water resources very seriously and work with the State of Georgia to protect them.   We recognize that many parts of the world lack security in their water resources, therefore we support and encourage others to support water charities throughout the world.
We hold permits to operate over 200 community water systems and 20 wastewater systems in Georgia. Our coverage area currently stretches across  southeast Georgia, serving over 26,000 households from the following counties: Brantley, Bryan, Bulloch, Camden,  Chatham, Coffee, Effingham, Glynn, Liberty, Long, McIntosh, Pierce, Ware, and Wayne.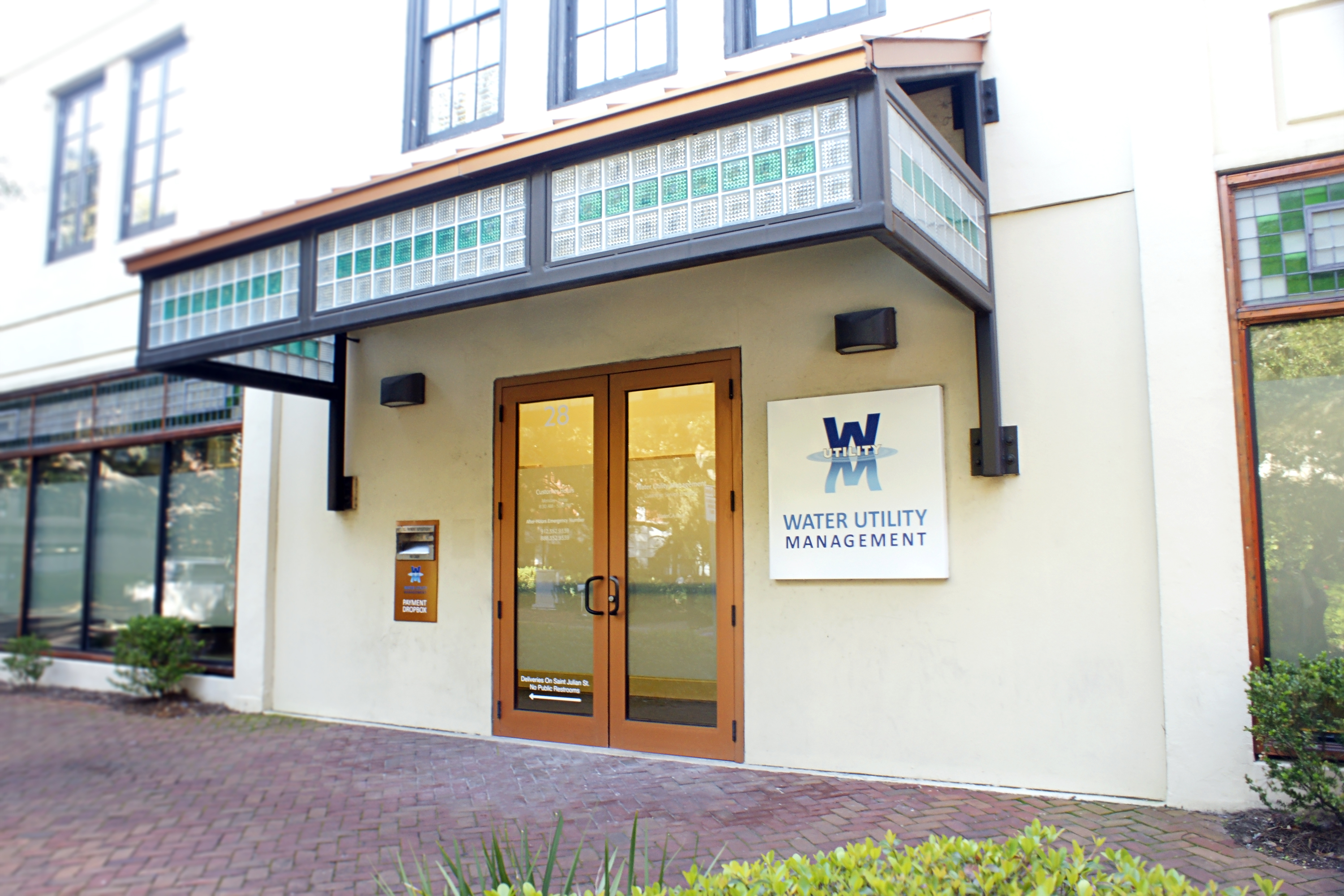 As of January 21, 2020, Water Utility Management is now located at 28 Abercorn Street, Savannah, GA 31401. The new building provides the organizational space required, as well as better facilities to manage emergency operations. Our new location allows customers to receive quality assistance, with a more convenient lobby, four additional pay windows, and a drive-thru service.