Applying for service is easy, but first, please visit our 
Interactive Map
  to confirm that we service your address. Please note: if applying in person at our office, applications submitted after 4:30 PM will not be processed until the following business day. 
Service Location/Account Transfers: To transfer an existing service to a new location in a WUM service area, or to transfer a previous account into a new account holder's name, please complete a new service application and indicate your previous service location. For additional questions or assistance, please call or email our office.
Interested in Setting Up Auto-Pay?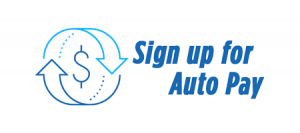 When you sign up for recurring payments, your bills are automatically paid from your credit card, debit card or your bank account. Enroll in AutoPay today by selecting the option within the Customer Portal.
Please be advised: Autopay automatically charges your account seven (7) days prior to the Due Date.  Autopay must be established at least eight (8) days prior to statement draw date. *There are no fees associated with auto-draft payments made from a checking or savings account. If using a debit or credit card for automatic payments, there will be a 3.00% processing fee added to the final payment.*
Application Submittal Instructions
Complete the
online application
, or submit the
printable forms
  via email, fax, mail, or in person to our office. 
Send supporting documents attached in one email to
customercare@waterga.com
or one fax to
912-355-4466
. Please send all documents together as we are unable to process incomplete applications.
Application submittal must include:
Photo ID matching the person requesting service (must match the person listed on the Proof of Residency)
Proof of residency – one of the following:

Lease (1st page and signature page, dated and signed by all parties)
Deed, Contract, Settlement Statement (HUD1)
Please do not send password protected documents as it will delay application approval for water service.
Please allow two (2) business days for us to process your application and create your account. Our representative will contact you and provide you with your account number, which you can use to pay your deposit / establishment fee. Once notified that your application has been approved and account has been setup, you will have up to three (3) business days to contact our office and remit payment for service to begin. * Upon receipt of payment, your water service will begin within one (1) business day. 
* If services are already available at the service location, failure to remit payment within three (3) business days will result in service interruption.